OPTIMUM DENSITY TECHNIQUE
THERE'S NO BETTER TREATMENT
ACHIEVING THE MOST OUT OF YOUR HAIR TRANSPLANT WITH NEW HAIR CLINIC'S OPTIMUM DENSITY TECHNIQUE (ODT)
New Hair Clinic's ability to deliver a thicker and natural looking head of transplanted hair can be attributed to our unique surgical techniques.
Performed and developed by our clinic's specialist hair transplant doctor, Dr Sara Kotai (MBBS), our Optimum Density Technique (ODT) draws on new generation surgical techniques, extensive specialist professional training as well as ongoing research and development.
As a medical student, Dr Kotai noted the critical importance of curling the transplanted hair to maximise scalp coverage. This 'curl' principal formed the foundation for Dr Kotai's development of the Optimum Density Technique to provide patients with optimum opportunities for thicker hair.
Having trained extensively under renowned pioneer of undetectable hair restoration, Dr Jennifer Martinick, Dr Kotai is highly proficient in ensuring donor hair is transplanted at the same angle, orientation and density of natural hair.
Our unique optimum density technique draws on this discipline of replicating the angle, direction, curl, and orientation of natural hair while also ensuring each patient has optimum opportunities for a thicker head of hair.
The end result for our patients is transplanted hair that flows just as their natural hair does as well as enhanced density – a feature extremely important for avoiding the 'see-through look' sometimes associated with some transplants.
You may ask how the ODT achieves youthful density and natural flowing lines.
Superior instrumentation and surgical technique enable our physicians to transplant the donor follicles closer together than conventional surgery.
That much desired increased density is delivered by transplanting single grafts containing multiple follicles. This typically results in grafts with one, two, three and four hair follicles being replanted through the mid scalp and crown.
A different approach is taken to achieve a more youthful and natural hairline whereby single hair follicles are meticulously replanted along the hairline.
To learn more about the optimum density technique or anything about hair transplantation please call us on 1300 957 897.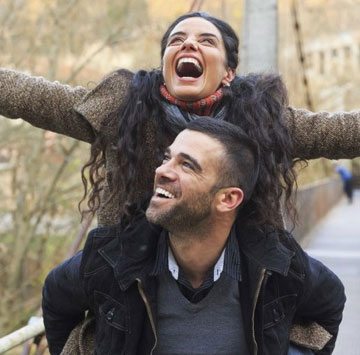 BE THE NEW YOU
4500 HAPPY PATIENTS
MEDICALLY PROVEN
98% SUCCESS RATE
BEGIN TODAY!

SYDNEY
LEVEL 3/30-36 BAY ST, DOUBLE BAY
NSW 2028
PERTH
4/21 STIRLING HIGHWAY
NEDLANDS WA 6009
MELBOURNE
LEVEL 19 COMO CENTRE 644 CHAPEL ST (CNR CHAPEL & TOORAK) SOUTH YARRA VIC 3141