DR SARA KOTAI (MBBS)
Ask Dr Sara Kotai (MBBS) about her professional drivers and she will tell you there's no better feeling than witnessing the personal renewal experienced by her patients when their transplanted hair begins to grow.
Dr Kotai, who founded Australia's first male-focused aesthetic medicine clinic, fast developed a reputation early in her career for providing treatments which regenerate her clients appearance in a natural way.
Joining New Hair Clinic in 2010, Dr Kotai has developed and refined new generation hair transplant techniques, significantly enhancing the hair transplant clinic's acclaimed pool of technical and surgical intellectual property.
Having trained extensively under renowned pioneer of undetectable hair restoration Dr Jennifer Martinick, Dr Kotai has built on the discipline of replicating the natural orientation of hair while ensuring each patient has optimum opportunities for youthful density.
Dr Kotai's surgical technique, the Optimum Density Technique (ODT), draws on the best of The Martinick Technique™ while ensuring patients have optimum opportunities for thicker hair.
Regularly invited to speak at international hair restoration symposiums (San Francisco, Boston, Alaska and The Bahamas) and lead workshops, Dr Kotai is also published in international journals.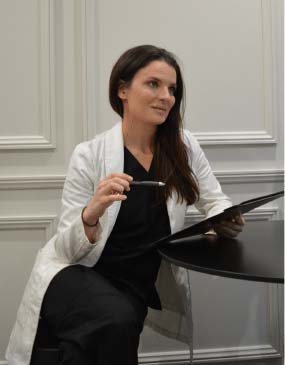 SYDNEY
LEVEL 3/30-36 BAY ST, DOUBLE BAY
NSW 2028
PERTH
4/21 STIRLING HIGHWAY
NEDLANDS WA 6009
MELBOURNE
LEVEL 19 COMO CENTRE 644 CHAPEL ST (CNR CHAPEL & TOORAK) SOUTH YARRA VIC 3141