Eyebrow Transplant Australia
Eyebrow Implants Australia
Are you interested in having thicker, more fashionable eyebrows? Are you looking to grow back eyebrow hair that's been permanently lost?
If you identify with these statements, you may be one of the many people now looking into getting an eyebrow transplant procedure.
Our clinics have seen a significant increase in demand for the Martinick Technique for permanent eyebrow growth and shaping along with an increase in the popularity of thicker eyebrows.
Although eyebrow transplants have been around since the 1940s, advances in surgical techniques now enable hair transplant specialists to create thick, natural-looking eyebrows that complement a patient's individual facial features.
To create new eyebrows, a transplanting doctor must plan meticulously in conjunction with the patient. This entails harvesting hair follicles from the back of the scalp and replanting them into the eyebrow area. Transplanting single hairs enables the doctor to carefully follow the eyebrow contour, resulting in natural-looking eyebrows.
Creating natural-looking eyebrows requires skill and artistry.
The key to getting natural-looking eyebrows that enhance your face lies in the skill, artistry and experience of the transplanting doctor. Our skilled and experienced specialists regularly perform hair transplants and have refined their techniques to achieve natural hair and eyebrow transplants.
Eyebrow transplants are popular among patients for a variety of reasons. In addition to seeking a more fashionable, thicker eyebrow, one may also opt for transplant surgery to regenerate brows that have been sparse as the result of over-plucking, injury, disease, or the self-inflicted plucking disorder trichotillomania. Our specialists have also successfully performed the procedure for patients with conditions such as burns, explosions or plastic surgery that caused them to lose their eyebrows or leave scarring.
How long does an eyebrow procedure take, what is the recovery time, and how long does it take for the eyebrow to grow back?
The procedure to transplant eyebrows takes less than three hours in total, during which the patient experiences mild sedation and a local anesthetic. It generally only takes two to three days for the swelling to go down afterwards. It won't be long until you see new growth in your eyebrows after the procedure – generally within 3 to 4 months. The full effect of the replanted eyebrows will usually be evident after 9 to 12 months have passed.
Natural eyebrow hair typically grows at a slower pace than scalp hair, but transplanted eyebrow hairs usually grow at the same rate as natural hairs. Thus, more frequent trimming (every two weeks) may be necessary.
The good news is, after a few years, the rapid growth phase of the transplanted brows usually slows down and less regular trimming is required.
It is recommended that speak to a medical professional to rule out any medical diagnosis or health concerns prior to committing to an eyebrow transplant.
At New Hair Clinic, we want you to be as confident in your decision to have hair restoration surgery as we are in our ability to give you great results. That's why we encourage all our patients to assess the results achieved for previous patients before having the procedure done with us.
Eyebrow transplants typically cost around $6,500. For more information on the procedure or to speak to one of our hair transplant professionals, please call us on 08 9389 6000.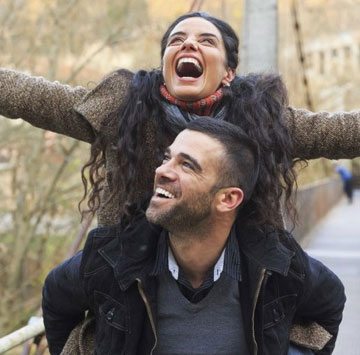 BE THE NEW YOU
4500 HAPPY PATIENTS
MEDICALLY PROVEN
98% SUCCESS RATE
BEGIN TODAY!

SYDNEY
LEVEL 3/30-36 BAY ST, DOUBLE BAY
NSW 2028
PERTH
4/21 STIRLING HIGHWAY
NEDLANDS WA 6009
MELBOURNE
LEVEL 19 COMO CENTRE 644 CHAPEL ST (CNR CHAPEL & TOORAK) SOUTH YARRA VIC 3141