Hair Loss Treatment for Women
Hair Transplants for Women
Female hair loss is a common occurrence that can often be upsetting for those experiencing it. But with the right treatment early on, it can be treated successfully. At New Hair Clinic, we specialise in hair loss treatments and are committed to raising awareness about the importance of seeking a clinical diagnosis for hair loss. Consulting with a medical professional early on when experiencing hair loss usually leads to a better result for the patient.
If you're struggling with hair loss, a clinical consultation may be able to help.
During a clinical consultation, you will be asked if you have had any experiences with trauma, stress, fever, major operations childbirth, and medication. As part of the consultation process, patients are also asked about any family history of hair loss and may have various tests, such as a hair analysis or blood test.
What Causes Female Hair Loss?
Female hair loss can affect at least 50% of women at some point in their lives. This can be caused by a number of factors, including stress, anaemia or other nutritional deficiencies, use of certain medications, anti-cancer drugs, hormonal changes, trauma and genetic factors.
Women are better equipped to deal with hair loss when they have access to accurate medical information. Just as men can suffer from genetic hair loss, so too can women. This condition, known as female pattern hair loss or androgenetic alopecia, can occur from puberty onwards.
Contraceptives containing androgenic progesterone can trigger hair loss in women who are predisposed to androgenetic alopecia. Other conditions that can lead to hair loss are compulsive hair-pulling disorder, trichotillomania, the autoimmune disorder alopecia areata, triangular alopecia, scarring alopecia and telogen effluvium.
Although we often think of hair loss as being due to aging or genetics, there are other potential causes for women to lose their hair. Many women are surprised to learn that their hair loss may be caused by factors such as a simple nutritional deficiency, other medical conditions or certain medications. Many people are unaware that a lot of other medications, not just anti-cancer drugs, can cause hair loss.
There are nearly 300 medications that can result in alopecia medicamentosa – a diffuse hair loss condition caused by certain medications. Hair loss that occurs as a result of medication usually ceases when people discontinue use, with re-growth typically happening within 3-6 months.
Female Hair Loss Treatments
There are a few different ways to treat hair loss and the method used depends on what is causing the hair loss. Low-level laser treatment, shampoos, medications, topical solutions and nutritional supplements are all possible treatments. Nutritional supplements such as iron, essential fatty acids, vitamins and minerals can help treat hair loss resulting from poor nutrition. Supplements like the Help Hair Protein Shake are seeing amazing results for women around the world.
Women who are struggling with hair loss also have the option of camouflage solutions such as hair fibres and scalp micro-pigmentation.
Hair Transplantation for Women
Hair transplantation is the most successful and enduring solution for treating permanent female hair loss, as it is with men. New Hair Clinic has successfully restored the hair of hundreds of women through hair transplant surgery. The Martinick Technique™ has, in many cases, enabled women to regrow hair on bald spots or scarred areas of their head with relatively small transplant procedures.
For more information or to speak to one of our hair transplant professionals, please call us on 08 9389 6000.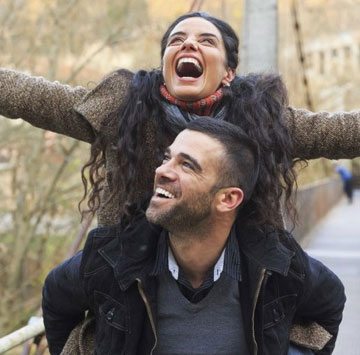 BE THE NEW YOU
4500 HAPPY PATIENTS
MEDICALLY PROVEN
98% SUCCESS RATE
BEGIN TODAY!

SYDNEY
LEVEL 3/30-36 BAY ST, DOUBLE BAY
NSW 2028
PERTH
4/21 STIRLING HIGHWAY
NEDLANDS WA 6009
MELBOURNE
LEVEL 19 COMO CENTRE 644 CHAPEL ST (CNR CHAPEL & TOORAK) SOUTH YARRA VIC 3141