Forehead Reduction Surgery
Hairline Lowering Surgery
There are always risks associated with any surgical or invasive procedures. You should always seek a second opinion from a qualified health professional before proceeding.
The demand for hairline lowering procedures, which can help patients with oversized foreheads create a more balanced look, is rising among women experiencing hair loss across Australia.
For over 8 years, New Hair Clinic has offered hairline lowering surgery in Perth and to patients across Australia. With awareness of the procedure on the rise, we've seen a significant increase in demand for hairline lowering surgery over the past year.
Hairline lowering is performed as an outpatient by removing a strip of skin from the forehead and bringing the hairline forward. Hairline lowering can help create a more youthful look by evening out facial features. Some of our patients have said that they feel their abnormally high hairlines can make them look older than they are and/or give them a masculine facial appearance.
This may be the only type of cosmetic surgery that someone can have done shortly before their wedding or another big event. To perform the hairline lowering aka forehead reduction surgery, a piece of skin is taken from the forehead, possibly measuring two to three centimetres. This piece is lifted and moved forward, along with the hair-bearing scalp.
The hairline lowering procedure can usually be completed within a single morning. After the surgery, patients will need to come back to the clinic a few days later to have the stitches removed. Once the stitches are removed, patients can typically return to work.
The demand for hairline lowering procedures at our clinics has grown over the years as more people have become aware of the surgery. Our clinics have been performing hairline lowering procedures for years and the growth of this surgery at our clinics is a result of referrals from satisfied patients.
Hairline lowering is only appropriate for patients who have a lot of flexibility in their scalp and is not recommended for those suffering from male pattern baldness. It is important for the practitioner performing the surgery to follow the patient's existing hairline to achieve a natural-looking result.
The physician must have experience with trichophytic closures. Trichophytic closures are unlike normal sutures in that hair is able to grow through the incision, covering up any scars.
Hairline lowering surgery typically costs around $9,500.
Hair loss can have many causes – let us help you figure out what's causing yours and create a treatment plan that works for you. Book a confidential consultation with us by calling 08 9389 6000.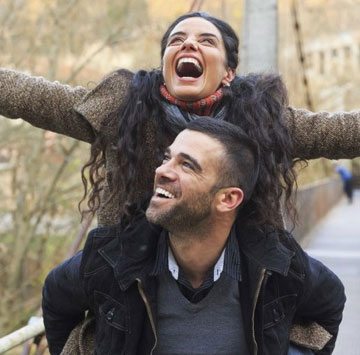 BE THE NEW YOU
4500 HAPPY PATIENTS
MEDICALLY PROVEN
98% SUCCESS RATE
BEGIN TODAY!

SYDNEY
LEVEL 3/30-36 BAY ST, DOUBLE BAY
NSW 2028
PERTH
4/21 STIRLING HIGHWAY
NEDLANDS WA 6009
MELBOURNE
LEVEL 19 COMO CENTRE 644 CHAPEL ST (CNR CHAPEL & TOORAK) SOUTH YARRA VIC 3141