Beard Hair Transplant
Hair transplant surgery is becoming increasingly popular for facial hair transplants or beard transplants, with requests from men who want a healthy and natural-looking beard.
At New Hair Clinic, there has been a significant increase in bookings from patients seeking surgery to achieve a fuller looking beard. The majority of these men either want to improve the thinness of their current beard, or grow one for the first time.
If you're looking for a natural looking beard, look no further than New Hair Clinic. With our renowned Martinick Technique™ and years of experience, we can give you the beard you've always wanted. Beard transplants are the only permanent solution for enhanced beard growth and involve taking follicles from the back of your head and transplanting them onto your face.
Beard transplants are increasingly sought after by men from all walks of life. The resurgence of the 'hipster beard' look has led to a growing interest in surgery, which can also be used to cover up acne scars or other blemishes. There is also a growing number of transgender patients seeking beard transplants.
Many young men in their twenties and men over forty seek surgery for aesthetic reasons, while facial hair transplants for cultural reasons are common among men from Asian and Middle Eastern countries. A beard transplant is an effective way to fill in patchy or light sections for many Muslim and Sikh patients who seek a thick beard for religious reasons. Some patients have even sought to regain their stubble after lasering off their facial hair years ago.
The same principles that are used for modern hair transplant surgery are also used for facial hair transplants. After isolating individual follicles from a donor area at the back of a patient's head, a surgeon transplant those hairs one by one to the patient's face.
The procedure usually takes around six hours with a team of 10 to 12 technicians to remove around 2000 to 2500 follicular units.
The success of a beard transplant lies in the planning by the physician and the patient, as well as the surgeon's artistry. Achieving a natural-looking beard transplant comes down to the surgeon's ability to recreate the way the beard hair grows.
Patients who have received a beard transplant must wear a face mask for 3 days after the surgery. This is to minimize movement of the face and to allow the follicles to graft in properly. Patients should avoid eating large portions of food and talking or laughing too much during this time period.
Once the bandages are removed, you'll be able to see small hairs that appear doubled, with a tiny black dot of scar tissue surrounding them. This will start to fade away over the next few days. You'll start to see new facial hair growth within 3-4 months, although it can take up to a year for the full results to show.
If you're thinking about a beard transplant, be sure to do your research on the topic and see a hair transplant specialist with extensive experience in this type of surgery. The importance of using an experienced hair transplant surgeon who knows how to produce a cosmetically superior and natural-looking beard cannot be overstated.
Hair loss can have many causes – let us help you figure out what's causing yours and create a treatment plan that works for you. Book a confidential consultation with us by calling 08 9389 6000.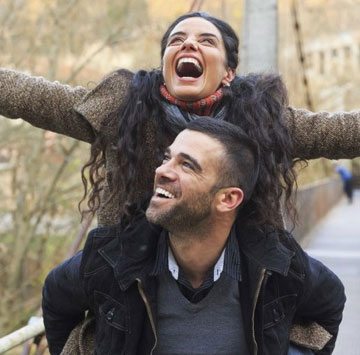 BE THE NEW YOU
4500 HAPPY PATIENTS
MEDICALLY PROVEN
98% SUCCESS RATE
BEGIN TODAY!

SYDNEY
LEVEL 3/30-36 BAY ST, DOUBLE BAY
NSW 2028
PERTH
4/21 STIRLING HIGHWAY
NEDLANDS WA 6009
MELBOURNE
LEVEL 19 COMO CENTRE 644 CHAPEL ST (CNR CHAPEL & TOORAK) SOUTH YARRA VIC 3141