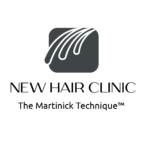 Not everyone is blessed with the thick brows of A-listers like Cara Delavigne and Lily Collins, and that can be painful, since it seems the whole world is now completely obsessed with bushy brows. Eyebrows are located in the centre of our face and are important facial feature that reflect our age and emotional status. The fuller eyebrows project a youthful and healthy outward appearance. Well manicured eyebrows balance facial features and frame.
In past people with weak or absent eyebrows had to rely on make up, brow tints or tattooing of eyebrows which give completely unnatural, artificial and very unsatisfactory appearance. But nowadays an eyebrow hair transplant is becoming very popular option for such individuals.
What is an Eyebrow Transplantation?
Eyebrow transplantation or implantation is the technique of extracting hair from donor regions on the head and relocating them in areas of hair loss. The hair that will be extracted has to be similar in texture as the natural hair of the eyebrows. Later, the extracted follicular units are implanted in the brow regions to achieve the exact shape the patient desires.
Unlike micro-blading, with eyebrow transplants, once the area heals, patients can trim, wax, or even thread their hair. The results are natural looking and permanent.
Eyebrow transplant is a safe procedure with minimal complications. It is a better choice compared to getting eyebrow tattoo because it creates more natural and long lasting results.
Eyebrow transplant is technically and aesthetically a demanding procedure. The aim of the procedure is to improve brow location, contour and density. The donor hair for eyebrow transplant are harvested from scalp by FUE or FUT methods. Then these micrografts are placed in recipient sites prepared for transplant.
Who is a candidate for an Eyebrow Transplantation?
Anyone who has very, very thin or virtually non-existent brows, as well as those who have suffered from a form of weak brows. Eyebrows may either be weak genetically from birth or may be lost because of many different reasons like:
• Over plucking
• Alopecia Areata
• Burns
• Chemotherapy
• Infections
• Tattoo
• Systemic diseases like thyroid problems.
What happens during an eyebrow transplantation
The precise nature of the procedure depends on the look you're going for and the number of transplants it will take to achieve it. Ahead of your procedure, you'll need to tell your doctor your eyebrow goal – the size, shape and fullness of eyebrow you envisage for yourself. You might want to show the surgeon pictures of the kind of eyebrows you're looking for.
The surgeon will then ensure all follicles that are transplanted work together to achieve this look. If you're unsure which eyebrow shape is ideal for your face, your surgeon's experience means they should have the expertise to suggest the best solution.
Eyebrow transplants can normally take approximately 500 grafts. In some cases, the number may be higher depending on the condition of the patient. Your specialist will harvest donor hair from the back of your head. These will be dissected into individual hair follicles using a special microscope. Then it's down to the surgeon to implant the hairs to create the eyebrows you want.
Why Choose New Hair Clinic for your Eyebrow Hair Transplant?
There Are Four Important Elements Of Eyebrow Transplant
1. To keep natural direction of hairs in eyebrows.
2. The hairs need to be rotated in order to followalong eyebrow's natural curve.
3. Only single hairs should be used for eyebrow transplantation.
4. Hairs should lay as flat to the surface as possible.
Eyebrow transplant is the ultimate in artistry. Achieving permanent, completely natural-looking eyebrows is highly dependent on the skill, artistry, and experience of the transplanting doctor.
Harvesting donor hair is one thing. Expertly transplanting it in the brow, so it achieves the desired look naturally is another thing entirely. And this is why it's vital to choose your hair transplant doctor wisely. The best doctors know that eyebrow hair grows in different directions in different areas. Upwards nearer the nose. Outwards as you get to the temples.
New Hair Clinic is Australia's leading hair restoration clinic for both medical and surgical hair restoration. Noted for our acclaimed pool of surgical, clinical and technical expertise, New Hair Clinic's leading Hair Transplant doctor – Dr Muchi Mandishona (MBBS) is one of two in the world who is trained to perform the world leading Martinick Technique.
Our team shares an uncompromising commitment to creating individualised hair transplants that provide each patient with a natural-looking result.
Along with receiving many patient-generated referrals, New Hair Clinic's team is also in demand to address international hair restoration symposiums and lead workshops in hair transplantation for medical professionals entering the field. Our Team is eminently regarded for advocacy work in boosting consumer awareness about hair loss and proven treatments.
[/fusion_text][/fusion_builder_column][/fusion_builder_row][/fusion_builder_container]