ENJOY A NATURAL
FULLER LOOKING
HEAD OF HAIR
WHY CHOOSE NEW HAIR CLINIC?
Our doctors make the difference
Noted for our acclaimed pool of surgical, clinical and technical expertise, New Hair Clinic's hair restoration surgeons include the globally renowned Dr Jennifer Martinick (MBBS) as well as innovator Dr Sara Kotai (MBBS).
Both doctors share an uncompromising commitment to creating individualised hair transplants that provide each patient with a natural looking hairline as well as youthful density.
Founding consulting physician Dr Jennifer Martinick has dedicated her professional life to the field of hair restoration, gaining acclaim for her pioneering work in creating natural looking hair transplants.
Along with developing The Martinick Technique ™ Dr Martinick is eminently regarded for her advocacy work in boosting consumer awareness about hair loss and proven treatments.
Mentored by our visiting consultant Dr Martinick and joining New Hair Clinic in 2010, Dr Sara Kotai has built a reputation for developing and refining new generation hair transplant techniques to deliver a thicker head of transplanted hair for patients.
Testimony to her commitment and passion is her development of the Optimum Density Technique (ODT).
This transplant technique draws on the best of The Martinick Technique ™, building on the discipline of replicating the natural orientation of hair while drawing on ODT to create youthful density.
Dr Kotai is also the founder of Australia's first male-centred aesthetic medicine clinic, Man Cave Sydney – a clinic focused on rejuvenating its clients appearance in a natural way.
Along with receiving many patient generated referrals, New Hair Clinic's doctors are also in demand to address international hair restoration symposiums and lead workshops in hair transplantation for medical professionals entering the field.
Our experience delivers true results
Along with offering superior hair transplantation, New Hair Clinic's professional consultants are among the most experienced, knowledgeable, and approachable in the field. Choose us and you will benefit from:
A renowned, respected leading hair restoration clinic that was established in 1999
Proven, permanent, and natural hair transplants
The latest in new generation hair transplant techniques
A dedicated hair restoration clinic with Australia's extensively trained surgical support team
Ethical, professional consultation by leading doctors in the field
While our natural looking transplants can be your best kept secret, we are grateful for the many patient generated referrals that have contributed to New Hair Clinic's steady growth since it was established more than 15 years ago.
Confidential, compassionate and approachable, our committed hair restoration professionals can be contacted for consultation on 1300 957 897.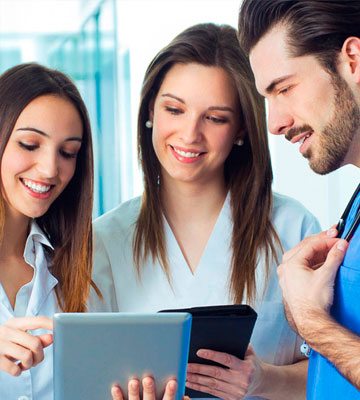 PAUL'S HAIR TRANSPLANT JOURNEY
Speaking from Sydney's beautiful northern beaches, respected actor and presenter Paul Gerrard tells us how he made a journey from his 'Sea Cave' to Man Cave Sydney to learn about the best way to treat his hair loss.
In a bid to regrow his hair and enjoy the versatility of acting roles, Paul tried various lotions and potions and laser treatment.  When he started researching permanent hair loss solutions he learned how world leading hair restoration surgeon Dr Jennifer Martinick and Dr Sara Kotai operate out of Man Cave Sydney.
Follow Paul's journey on YouTube as he discovers why surgical hair restoration, performed by Dr Jennifer Martinick and Dr Sara Kotai, proved the ultimate solution.
BE THE NEW YOU
4500 HAPPY PATIENTS
MEDICALLY PROVEN
98% SUCCESS RATE
BEGIN TODAY!

SYDNEY
LEVEL 3/30-36 BAY ST, DOUBLE BAY
NSW 2028
PERTH
4/21 STIRLING HIGHWAY
NEDLANDS WA 6009
MELBOURNE
LEVEL 19 COMO CENTRE 644 CHAPEL ST (CNR CHAPEL & TOORAK) SOUTH YARRA VIC 3141