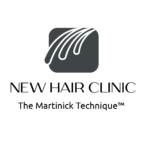 There are many myths when it comes to the subject of hair loss.
For anyone experiencing the worries or stress of excessive thinning or balding hair, it can be even more frustrating when you're not sure why it's happening in the first place.
While the exact cause of hair loss may not be fully understood, it's usually related to one or more of the following factors:
Genes (heredity)
Health issues
Hormonal changes
Medications
To help you identify the potential reasons for your own hair loss and provide you with a greater understanding of the issue, we'll look more closely at these common causes.
Genetics – the number one cause of hair loss
The most significant cause of hair loss is genetics. Balding is a hereditary factor that's passed on through the genes of our parents.
In fact, 90% of hair loss cases are inherited with our genes.
Androgenetic alopecia, more commonly known as male or female pattern baldness, is the hereditary condition behind many people's baldness.
Male pattern baldness sufferers are actually inheriting hair follicles with a genetic sensitivity to Dihydrotestosterone (DHT). Hair follicles that are sensitive to DHT begin to miniaturise, limiting the lifespan of each hair follicle affected. Ultimately, these affected follicles stop producing hair.
Health issues
Health issues, both physical and mental, can contribute to balding or thinning hair in both men and women.
Certain conditions such as iron deficiency anaemia, diabetes, and thyroid disease can all be factors. Low iron levels also affect hair growth rates and hair quality.
Stress, emotional shock and mental health issues such as depression and anxiety can also contribute to the condition of our hair.
Hormonal changes and their effect on your hair
Puberty, pregnancy and menopause can be a common cause of hair loss – whether temporary or permanent.
Hormonal changes occur naturally during these periods.
Both type 2 diabetes and thyroid problems can also cause hormonal imbalance which can lead to hair loss.
How medications can affect thinning hair
Hair loss can be a result of some medications that are used for cancer, arthritis, depression, heart problems, high blood pressure and birth control. Even certain vitamins, such as an intake of too much vitamin A may cause hair loss as well.
Radiation therapy to the head for the treatment of cancer can also cause hair to grow differently or thinner than before.
Talk to the hair restoration experts for more information
If you'd like more information and advice about your hair loss, book in for a consultation at New Hair Clinic.
To make your consultation with a professional, qualified hair restoration specialist, call (08) 9389 6000 or fill out a quick online contact form. You can also complete a free online assessment – a friendly and knowledgeable consultant will be in touch with you after reviewing your submissions.