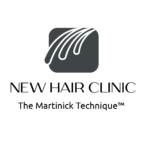 Would you consider a man who is deeply emotionally affected by hair loss to be hypersensitive?
If you do, or are even tempted to, consider 'walking in their shoes' for a few weeks?
Perhaps, women may consider how they may feel if they had to attend work and important social events without make up?
Imagine then, if every day of your life, you felt that your thinning hair was being scrutinised by those around you.
Just as you wouldn't tell an upset person to calm down, it isn't helpful to tell someone not to worry about something that is clearly bothering them.
These remarks from an otherwise confident professional man are a reminder of the importance of affirming someone's concerns about hair loss or thinning hair..
John, an engineering professional, says while his loving supportive partner didn't consider that his hair loss detracted from his appearance, he felt 'exposed', experienced bouts of depression and was becoming a social recluse.
Hair loss, which started in his early twenties, became more pronounced as he reached thirty.
"I would go to social events in the day if I could wear a cap, but avoided those where I couldn't, John says.
"I was becoming a recluse. My wife, Claire has been with me for 11 years and has seen my hair when it was normal and the deterioration in my confidence as my hair loss progressed.
"Luckily, Claire understood how I felt and encouraged me to get the right help."
On realising the depths of John's distress, Claire, a nurse, researched proven medical hair restoration solutions and presented him with a list of options, including the opportunity for a consultation with leading hair restoration physician Dr Jennifer Martinick.
Within weeks of his consultation John had a hair transplant procedure and, now, just six months on, he is seeing the positive results.
"I was told that it would be 12 months before I saw the full results, but my hair is already looking great.
"I felt better as soon as I had the transplant because I knew a solution was coming. My hair already looks so much better and I am really looking forward to seeing the full results in six months."
For a hair restoration clinic with experienced, qualified and professional surgeons, consider New Hair Clinic. Our clinic boasts health standard accredited modern facilities, staffed by a carefully selected team of professionals who are dedicated to excellence in patient care, comfort and the highest achievable outcomes in hair restoration.
Book in for a consultation – call the friendly and approachable team or fill out our quick online contact form and we'll be in touch.
You can also take part in a free online assessment – a friendly and knowledgeable consultant will be in touch to discuss hair loss solutions with you. All information and photos that you supply are kept strictly confidential.
[fusion_builder_container hundred_percent="yes" overflow="visible"][fusion_builder_row][fusion_builder_column type="1_1″ background_position="left top" background_color="" border_size="" border_color="" border_style="solid" spacing="yes" background_image="" background_repeat="no-repeat" padding="" margin_top="0px" margin_bottom="0px" class="" id="" animation_type="" animation_speed="0.3″ animation_direction="left" hide_on_mobile="no" center_content="no" min_height="none"]
[/fusion_builder_column][/fusion_builder_row][/fusion_builder_container]