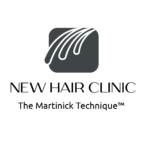 Medical horror stories often make the news and fill the pages of websites. A quick Google search will confirm that (and also reveal some pretty gruesome pictures.) We'll spare you those, but there's no avoiding the fact that every medical procedure carries an element of risk. None is 100% safe, and while hair transplants attract their fair share of 'surgery went wrong' stories, it's thankfully rare that hair transplants result in the patient's death. Or, at least it used to be. With Australian medical safety rules and legislation, a Perth hair transplant is your best option.
Two stories – An unfortunate coincidence?
Two stories of fatalities in Turkey and India hit the headlines in September. Perhaps an unfortunate coincidence that they occurred in such quick succession? Do these cases show how important it is for anyone considering a procedure to choose reputable surgeons and not be lured in by the cheapest option, even for a safe and common procedure like a hair transplant? Or do these events serve to illustrate a disturbing trend of hair transplant surgery being carried out by practitioners who simply aren't up to the job?
We'll discuss the situation in Australia shortly, where the healthcare system is far more tightly regulated than in Turkey and India, where the two tragedies occurred. The first case concerns a 28-year-old Italian man whom his hair surgeon alleged had a heart attack during the procedure. In a case currently under investigation, a friend of the man found his blood-covered body in a morgue in Turkey where he'd gone for the hair transplant.
According to the Daily Mail newspaper, doctors claim Ibrahim Gul, a barber from Italy with a wife and young child, had travelled to Turkey to buy supplies for his business and decided on hair transplant surgery at the Medicine Hospital in the Bagcilar district of Istanbul during the visit. He is alleged to have died of a heart attack before the routine operation, with his surgeons claiming they were forced to insert a stent to try and save him. Hours later, his wife was alerted to his death via a phone call, and she has since said she finds what happened 'hard to believe. Unsurprisingly, Istanbul police treat the death as suspicious, and the doctor in charge of the operation has been detained pending further investigations.
The other recent fatality connected with a hair transplant occurred in India. It was widely reported across India and in Times Now News. In this case, the victim died a few days after his hair transplant, with his family claiming medical negligence against the doctors who performed the procedure. The news source reported that the victim went home from the hospital after the procedure feeling well. But two days later, he returned to the clinic claiming he felt 'uneasy'. Following a check-up, his vitals showed abnormalities, and he was admitted to the hospital where the hair transplant clinic was located. It was there that his condition quickly worsened, resulting in him being transferred to the ICU, where he sadly passed away.
The Times Of India reported that the patient's family have since claimed negligence and have demanded a criminal investigation.
Dr Martinick says, "Thankfully, in Australia, this has never happened and hopefully never will because of the strict policies of the Department of Health and the expected high quality of Australian universities' medical graduates."
Each nation of the world has its own rules, standards and regulations concerning who can and can't perform such procedures. The strict policies set out by the Australian Department of Health are here to safeguard patients looking for such treatments.
Everyone seeking a hair transplant is always advised to pay close attention to the surgeon's track record who is going to carry out the procedure. In Australia, all hair transplant doctors have to be certified by the Department of Health, and each must have medical indemnity insurance.
This doesn't come cheap and actually costs each practitioner around $60,000 per year. No one can perform hair transplants without it, so only those doctors who are serious about providing outstanding service will be practising in Australia and be prepared to pay such a high level of insurance.
"The upshot of all this is that Australia, which is also blessed with one of the best healthcare systems in the world, ranks as one of the safest places in the world to get a hair transplant. It does mean it is more expensive, but when your life is potentially at risk, what price is too much to know that you are in safe hands?" Dr Martinick says.
Yes, the prices of treatments are typically higher than you'll find elsewhere, meaning our clinics don't attract medical tourists looking for a bargain. Australian clinics pride themselves on offering safe and professional procedures that can give prospective patients the confidence and peace of mind that their wellbeing will remain a priority before, during, and after any hair transplant procedure that's carried out here.
It may be tempting to travel overseas for treatment, especially when the price of the flights, accommodation and treatment offered elsewhere works out less expensive than the cost of a hair transplant in Australia. But, as those two recent tragedies in Turkey and India show, there is no guarantee of safety. If you cannot check the track record of the surgeon assigned to your treatment, and if procedures aren't carried out following the highest medical standards, hair transplants do have the potential to be dangerous.
Ask yourself, is it worth the risk? And even if it remains thankfully rare for people to pass away as a result of a hair transplant, there are horror stories too numerous to mention of botched surgeries that leave scarring and transplanted hair that looks far from natural.
Indeed, no price is too high to pay to know that you're in safe hands, getting the best quality treatment and that highly qualified professionals are carrying out your procedure. Don't take chances with your health and risk leaving behind devastated friends and family as a result of choosing a cheaper hair transplant overseas.
Source