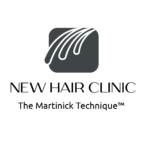 Choosing the hair transplant surgeon who will perform your hair transplant requires considerable thought, research, and care. While it is critical to choose someone with the passion for their field, hair transplant patients must also ensure that the medical professional they choose has the skills and experience necessary to ensure their permanent hair transplant is healthy and looks completely natural.
Experienced hair restoration surgeon and innovator Dr Sara Kotai suggests a step by step process for assessing and selecting the right hair restoration physician.
Step 1 Research
Verify the credentials of the hair transplant surgeon
While many doctors are performing hair transplant surgery, not all are equally qualified. Consider checking with your state medical board to verify license status and education. You can also do a background check to review any history of malpractice or to find out if the hair transplant surgeon has been subjected to any disciplinary actions. This can be done through various channels such as the International Society of Hair Restoration Surgery (ISHRS) and the Australian Health Practitioner Regulation Agency (APHRA). Read the warning from the ISHRS regarding unlicensed personnel worldwide performing hair restoration surgery.
Seek guidance and referrals from family and friends
If you are seeking guidance from your family doctor and friends be sure to ask lots of specific questions. Perhaps, as a starting point ask: If you needed hair transplant surgery, who would you seek treatment from? Ask that person if he would be comfortable and confident in sending a family member to that particular hair restoration surgeon. If the person has experienced hair transplant surgery himself, find out whether it was a success. If you sense any negativity about the experience, or feel that information is being withheld, treat it as a possible red flag.
Access online resources
There are many online resources to aid prospective patients in making informed decisions about hair transplant techniques and hair transplant surgeons. It's important to be discerning and exercise critical thinking when on line. Bear in mind that negative comments are more likely to air prominently on social media. Hair transplant surgery is often a very personal decision that many people keep private. The people who are satisfied with their surgery normally choose to keep it confidential. One of the best means for assessing the work of a hair transplant surgeon is to observe the results for yourself. While a great hair transplant looks completely natural, a bad hair transplant looks obvious.
Step 2 Schedule a consultation with the hair transplant surgeon
Meet your doctor
After gathering all the information about the procedure, the proposed hair transplant surgeon and clinic, make an appointment to discuss your procedure. An experienced professional will advise that due to hair characteristics, general health and other factors, results will vary from person to person. During the personal consultation, the surgeon should allocate enough time to examine you, ask your expectations and recommend the most appropriate procedure for you. The consultation process also provides an opportunity to form trust and connection with your surgeon. While it's important to see a highly regarded and credentialed hair transplant surgeon, it's also essential to ensure that the doctor listens to you and is genuinely empathetic.
Ask the right questions
Use the knowledge you gain as a basis for an interview with your hair transplant surgeon to gauge their credibility. During a consultation with your doctor, you should learn why permanent hair transplantation offers significant benefits over other hair loss treatment options. Find out about the team that will be involved during your hair transplant procedure. Ask if there will be an extensively trained surgical support team. Ask the consulting doctor to elaborate on the surgical techniques used and how the procedure is done. Ask if the doctor will tailor individualised treatment to your unique needs. Will the procedure give your desired results? Make sure you are advised on the possible risks or complications of the procedure. How will the doctor and clinic handle any complications in the event that they occur? Don't be rushed into a decision and gain a clear understanding of the cost breakdown of your procedure. If the surgery seems 'too cheap to be true,' then it probably is.
Evaluate the clinic
When attending a consultation with your hair transplant surgeon, take the chance to evaluate the clinic where the hair transplant procedure will be performed. Ask for information about the clinic's hygiene and sterilisation procedures; obtain details of the medications used and the preoperative and postoperative instructions. Observe the quality of customer service, the attentiveness, and openness of receptionists and the comfort of the clinic.
Dr Kotai says if you aren't convinced that the clinic you visit meets the strict standards required to give you the best results, go elsewhere. By the end of the consultation, you should be confident in the capabilities of the hair transplant surgeon. Don't risk the possibility of costly corrective treatment later.
Noted for our acclaimed pool of surgical, clinical and technical expertise, New Hair Clinic's hair restoration surgeons include the globally renowned Dr Jennifer Martinick (MBBS) as well as innovator Dr Sara Kotai (MBBS). Dr Kotai is also the founder of Australia's first male-centred aesthetic medicine clinic, Man Cave Sydney, which won an award in the 2016 My Face My Body Awards – a clinic which renews its clients' appearance in a way that looks natural and masculine.
For more advice about hair restoration call 1800 694 481 or fill out an online contact form.