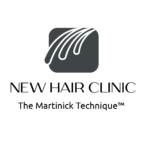 Are you among the growing number of men who have encountered sales pitches to combine an overseas adventure with cut-price hair restoration surgery?
At New Hair Clinic, we are enthusiastic advocates of leading an adventurous life, but we encourage those considering medical tourism to conduct extensive research before committing to a hair restoration procedure.
Exercise caution and conduct extensive research on hair restoration
All over the world, there are many reputable hair restoration clinics with physicians who are dedicated to best practice techniques.
However, there is a growing concern among accredited members of the International Society of Hair Restoration Surgery (ISHRS). Read the warning from the ISHRS regarding unlicensed personnel worldwide performing hair restoration surgery.
This is the proliferation of businesses, particularly in developing countries, offering heavily discounted procedures. These clinics have few medical and legal regulatory controls placed on them.
Certainly, there are stories of positive outcomes of cosmetic tourism. But, concerns are raised because of the many appeals for restorative work.
Patients regretting their decision to have surgery at a cut-price clinic overseas and needing treatment to heal scars. Patients needing repair the unsightly results of the 'discounted surgical work' performed while holidaying overseas.
Although they made cursory research on their medical tourism destination, they wish they had dug far deeper.
Many of these patients ended up with very obvious looking hair transplants and, as a consequence, suffered psychological trauma.
This is why we encourage people to look beyond the promise of cut-price transplants. Gain a clear picture of the level of care and aftercare you will receive.
Obtain a written commitment that surgery will be provided by a physician who has extensive experience in the field of hair transplantation.
Some guidelines to assist you with your line of research and questioning
Don't just compare prices. Find out about the safety and sterilisation practices of the clinic. More importantly, the surgeon's experience, their qualifications and their commitment to ongoing training for themselves and their support team.
Make personal contact with former patients and assess the results that are achieved for them.
Gain a clear picture about the availability of ongoing aftercare and the additional risk of travelling after a surgical procedure.
Find out what legal rights and entitlements you will have if something goes wrong.
Don't assume the chosen overseas clinic will be subjected to the many layers of control that Australian hair restoration clinics are subjected to through the Therapeutic Goods Administration (TGA).
Talk to the hair restoration experts for more information
If you'd like more advice about hair restoration, book in for a consultation at New Hair Clinic.
Call 1800 694 481 or fill out a quick online contact form.
With a carefully selected team of professionals in Sydney, Melbourne, Brisbane, Perth and Dubai, the clinic is dedicated to excellence in patient care, comfort and the highest achievable outcomes in hair restoration.
You can complete a free online assessment. A friendly and knowledgeable consultant will be in touch with you after reviewing your submissions.
All information and photos that you supply are kept strictly confidential.