Hair Transplant; how to ensure the best results.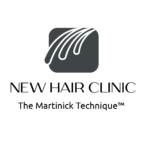 Thinking about surgical hair restoration or hairline lowering surgery? Well you wouldn't be the only one. The loss of hair can have profound effects on one's self esteem and emotional well-being, as one's appearance plays a role in the work place and interpersonal relationships. It is therefore not surprising that means to remedy hair loss are widely sought.
Hair Transplant has been a proven and successful antidote for many men suffering from hair loss. In fact, to date, it is the only procedure considered to offer permanent restoration for conditions such as Male Pattern Baldness. Most people considering surgical hair restoration are not aware of the scope of this medical specialty and focus mostly on prices when choosing a clinic for procedure. While some prospective patients may understand the basic science behind these procedures, few have any grasp of the aesthetics and artistry required to perform them well. Unfortunately, many of the physicians who perform these procedures are as ill-informed as their patients.
Flashy marketing and high-pressure sales pitches dominate the field, making truly objective and rational decision-making by the patient nearly impossible. In general, hair transplantation is handled not so much as the medical specialty that it is, one that serves patients, but as a business that serves consumers.
It is important to note, however, that there are only a handful of qualified surgeons and surgical staffs performing hair restoration surgery not only in Australia but worldwide. As in the case of any other medical procedure, the more you know, the better off you'll be.
Dr Martinick had this to say on the risk of overseas surgeries:
"More often, they do not have the internal control procedure to negate the rapid growth of this lucrative market. It would require major well publicised individual negative experience such as maiming, disfiguring or even circumstances resulting in deaths. Please be aware that these things do occur in the industry creating awareness," says Dr Jennifer Martinick.
The International Society of Hair Restoration Surgery (ISHRS) caution individuals may be buying unsafe, illegal procedures. This happens in classic 'bait-and-switch' modality where patients are lured by luxury holidays and doctor's credentials to seek hair transplant overseas -but the actual surgeries are being performed by technicians who are not licensed to perform surgery.
Medical decisions need to be made constantly during cosmetic procedures and this applies to even minor cosmetic surgery. Black market clinics employ low-cost technicians who may not identify a problem until it is too late.
Dr Martinick says, "The low quality of care found in these facilities, compounded by the high risk of infection and complication could lead to undesirable results."
When thinking of taking that leap towards any surgery, and especially Hair Restoration, its important to equip yourself with as much knowledge about the procedure and clinic providing you with the services. The following questions and answers will ensure you the best chance in choosing the right professional for your Hair Transplant procedure :
A Professional and Experienced Doctor
The quality of hairline design is dependent on the skill and artistic abilities of the surgeon. So, choosing the right doctor is crucial. You should seek out practitioners with relevant years of experience and many happy customers.
No doubt, you will see examples of bad hair transplants that are usually the consequence of a surgeon's inexperience, poor planning, quality control, and technique. You want a physician who has been there, done that, and knows what to do in a variety of situations relating to the challenges of hairline restoration.
The Correct Surgical Techniques
Matching the right hair transplant technique to the right patient is crucial to success. Experienced surgeons know this, lesser ones may not.
Dr Martinick consistently argued that the most natural looking hair transplants are created by the recipient design and placement of the hair follicles.
Patients often make the mistake of overlooking the basic rules that relate to artistic hair design because of focusing too much on price or how the doctor will extract the grafts. Final hairline design results are dependent on the skill and artistic abilities of the surgeon practising the gold standard.
Knowledge of the Importance of a Natural Hairline
Creating a natural-looking hairline takes forethought to ensure the correct density of replanted hair is achieved in the correct place. Carefully crafted prior to surgery, the recipient design must ensure the patient's donor follicles are replanted in a manner that replicates nature.
Hairline should be considered a natural transition zone rather than a fixed zone. This randomly defined 'snail track'is recreated by placing follicular unit grafts along the newly created hairline in an irregular pattern and varying density to help create a feathered transition zone.
Often transplants fail because they don't follow the rules established by nature. Consequently, the patient is left with hair springing up like a hay fork, or even an awkward-looking straight hairline. Some transplant mistakes gave patients an evenly dense curves on temple lines that are simian in their appearance, whereas in nature, the centre usually has a thicker appearance than the temples.
It's vital to follow the natural way a patient's hair grows. Again, something an experienced surgeon will pay close attention to. All hair has direction, angle, a natural curl and a certain orientation which must be followed when donor follicles are replanted. Doing so makes the most of nature's propensity to achieve the impression of total coverage and natural look.
Careful Management of Patient Expectations
Hairline hair transplants are expensive, and patients will expect to receive value for money. If the hairline isn't pleasing to the eye it really doesn't matter how well the rest of the hair transplant has gone. The patient will be left with an unnatural look that will make them self-conscious about their hair. And wanting to feel more confident about their hair is likely to be the main reason why they opted for surgery in the first place.
The skills, techniques and technologies exist to give patients the results they want. These, combined with an increased knowledge of the features of natural hairline, give surgeons the tools with which to mimic nature through surgery.
But hairline restoration success really lies in the skills and experience of the surgeon carrying out the procedure. The best practitioners will explain their plan, proposed procedure to their patients, and ensure they are aware of the results they can expect before the surgery begins.