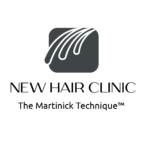 Latest posts by Dr Murray
(see all)
When you're out to dinner, with family and friends, or on your own, a good hair day can make you feel better. If you find a solution to your hair loss, you might feel more confident and relieved, which is crucial for your self-esteem. According to a survey, 70% of men said that hair plays a crucial role in their appearance, and 62% said that shedding hair negatively affects their self-esteem. Essentially, when you feel better, you look better!
In order to help you flaunt your hair in style, here are some hair care tips and expert-approved treatments.
1. Take good care of your hair
Taking care of your hair with patience and care is the key to elevating your hair game. Don't scrub or pull your wet hair harshly. Instead, massage it gently to prevent hair breakage. If you tug at your hair while combing it, you might damage your scalp and cause your hairline to recede.
2. The Art of Styling for Success
You should use your hairstyle to express the image you want to convey to the world. As the saying goes, "dress for the job you desire." Finding the right hairstyle products to achieve your desired look is self-care! Make sure your hair care routine is safe by consulting a qualified hair loss specialist before choosing items for your hair.
3. Put a little oil on it to nourish it
Frequently oiling your hair works wonders for damaged hair, breakage, dandruff, and frizzy hair. It gives your hair a sleek, frizz-free finish, strengthens the hair follicles, and adds volume.
4. Get to know a leave-in cream
In addition to keeping your braids smooth and strong, an advanced formula of healthy chemicals will protect your scalp and hair from harmful UV rays.
How Does Hair Loss Affect Your Life?
The loss of hair can negatively affect a person's life, but there are treatments for hair loss that can help men and women regain their confidence and increase their physical attractiveness. You might find it helpful to feel confident and joyful when it comes to socializing if you find the right hair care tips. Taking action could enhance your special days and enrich many other aspects of your life by preventing loneliness and sadness caused by hair.
Hair Transplant Treatment Can Restore Your Confidence
You should get a consultation from a trained hair loss Specialist if you experience hair loss and believe it affects your life. You can regenerate your thinning hair with hair transplants, the most popular option among all hair loss treatments. In this procedure, hair follicles are medically plugged from one part of the head to another where the hairline is receding, giving those with finer hair the appearance of thicker hair.
Having healthy hair growing back where there was baldness will have a positive impact on your self-confidence. Visit a hair transplant clinic and get your life back on track!
Improve Your Career and Relationships with a Hair Transplant
Many individuals may experience balding and patchy hair which can be daunting, affecting one's self-image and confidence. The source of hair loss can range from genetics to nutritional imbalances, with various treatments available – including hair transplantation which can help restore the follicles. With increased attractiveness, renewed trust in professional circumstances is balanced. Fittingly combining advanced haircare practices with relevant treatment options offers the potential of fast regrowth, bringing back confidence and positivity during job interviews or gatherings.
Treatment Options for Hair Loss
Go to a hair loss specialist for a rapid fix.
In order to achieve desirable results, here are a few hair loss solutions:
Hair transplants using FUE
Hair transplants using FUT
Hair loss medical management
Get a Hair Transplant Now!
FUE (Follicular Unit Extraction) and FUT (Follicular Unit Transplant) treatments are your best bet if you suffer from severe hair loss, balding, or receding hairlines.
What Are the Differences Between FUE and FUT Hair Transplants?
Is a hair transplant right for me?
There is no doubt that hair transplants are a great choice if you are balding, have a receding hairline, or have lost hair due to an illness! They are also unquestionably worthwhile, given their positive effects on confidence, looks, and treatment longevity.
With NHC, you can take the best possible care!
Our team at New Hair Clinic is aware of your hair's particular needs and can help you resolve the issues you're having. Book your consultation today and let us help you achieve a fuller head of hair.