Early Signs of Balding and why it happens
The shift from having a full head of hair to being noticeably bald is gradual. Paying attention to the early signs of hair loss can help you slow down or reverse hair loss.
Unfortunately, identifying hair loss isn't always easy. With many myths about balding circling the internet, it is easy to mistake normal hair loss for male pattern baldness.
Luckily, there are some real signs of male pattern hair loss that you can use to identify and deal with hair loss.
Awareness of the early warning signs of hair loss is invaluable for people wanting to maximise their treatment options. By the time most men begin to notice their hair loss, they have usually already lost 50 per cent of hair in the affected area of their scalp. It is much better to recognise the early signs of hair loss than simply waiting to see the visible results of it.
So what are the early signs of balding?
Sign 1 of hair loss: Excess of DHT
Increased beard growth, whisker hair around the ears and a lightened hair colour are all indications of an excess of the male hormone dihydrotestosterone (DHT), the release of which initiates a process leading to the shrinking and eventual deterioration of the hair follicles.
Sign 2 of hair loss: Your hairline is starting to change
A receding hairline is a classic early sign of balding. You'll notice the symptoms of a receding hairline if your hair begins to thin at the temples, creating a more prominent widow's peak and a hairline that resembles the letter M or a horseshoe. Or your hairline might seem to recede or thin all the way across
Sign 3 of hair loss: Your hair is getting thinner
Not all people experience hairline hair loss. Some men experience what's called diffuse thinning — a type of hair loss that either affects the entire scalp or specific areas like the top of the head— resulting in baldness that starts from the back or top, rather than from the hairline.
Sign 4 of hair loss: Your hair is shedding
The hairs on your head naturally die. When you comb your hair and some come out or you notice a few strands on your pillow case, this is nothing to worry about, as almost immediately after one strand stops growing the follicle beneath your skin starts producing a replacement.
The hair cycle can be broken down into three stages: the growing stage, the dying phase and then the resting phase. The length of the stages is dependent on the messages your body sends to the hair follicles.
For some people, the length of each stage will remain constant throughout life. For others, it will change – normally, the growing stage will shrink while the resting stage expands, meaning your hair doesn't grow for as long and there's a more significant gap between one hair dying and one growing. This can lead to tiny fuzzy hairs rather than the glorious mane you're used to.
Over time, if you notice that you seem to be shedding hair at a higher rate, it could be a warning sign that your hair is permanently thinning.
How Long Does it Take to Go Bald?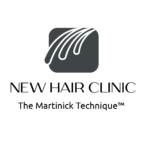 Don't expect to see major changes overnight if you're going bald. Balding can happen across a span of decades and will slowly make itself present by hairline thinning and your scalp receding hair over time.
Depending on how much your body reacts to your DHT levels, the faster or slower your rate of hair loss will be. That being said, there is no definite amount of time it will take for you to go bald.
If hair loss concerns you, take comfort in knowing there's a solution out there. A good starting point is to contact a Hair Restoration specialist who can help identify the root cause of the hair loss and offer a treatment option for you.
[/fusion_text][/fusion_builder_column][/fusion_builder_row][/fusion_builder_container]