Latest posts by Dr Murray
(see all)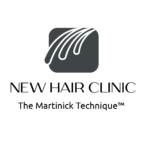 Losing hair at any age can be a distressing experience, especially when it seems like there's nothing you can do about it. Luckily there is an effective cosmetic procedure available to treat, and reverse hair recession; a Hair Transplant.
What age do you start losing hair?
Hair loss is a natural process that affects both men and women. It can be caused by various factors such as genetics, age, hormonal changes, stress, lifestyle habits and medical conditions. Most people will begin to notice hair thinning or receding hairline in their late 20s to early 30s. However, some may experience it earlier or later than others.
The rate of hair loss varies from person to person and can be influenced by several factors such as diet, exercise routine and overall health status. If you have a family history of baldness, chances are you're more likely to start losing hair at an earlier age compared to those who don't have the same genetic predisposition.
It's important to note that not all types of hair loss are permanent or require surgical intervention like hair transplant surgery. In some cases, minor lifestyle changes could help slow down the progression of balding or even reverse it altogether.
If you're concerned about your own hair loss situation and whether you're a good candidate for a hair transplant procedure in the future – consulting with an experienced professional would be beneficial.
What age can I get a hair transplant?
Hair loss can be a sensitive issue, and many people who experience it may consider getting a hair transplant. However, one of the most common questions that arise is "What age can I get a hair transplant?"
The answer to this question varies according to the patient's individual circumstances. Typically, men begin to experience male pattern baldness in their late 20s or early 30s. At this point, they may already be candidates for hair transplantation surgery.
However, some factors must be considered before undergoing the procedure at such an early age. For instance, if you are still experiencing significant hair loss and haven't stabilized yet, having a hair transplant could result in unnatural-looking results as your natural hair continues to recede. It's also important to note that everyone does not have an unlimited supply of donor hair (hair that is resilient to DHT) so treating minor hair recession too early with a hair transplant can compromise your donor count for future procedures. For this reason suffers of hair loss under the age of 18 years, are not generally a candidate for Hair Transplant. Instead, a skilled doctor would offer alternative multi-therapy options such as Scalp Mesotherapy, PRP, and Prescription Medication.
In general terms though, there is no minimum or maximum age limit for undergoing a hair transplant procedure. It all comes down to each person's unique situation and goals.
To determine whether you are suitable for the procedure and what options are best suited for your needs – consult with an experienced surgeon who specializes in performing hair transplants.
How can I check if I'm ready for a Hair Transplant?
In summary, hair loss can affect anyone at any age, but it is more common in older men. If you are considering a hair transplant procedure, it is essential to understand that your age and the extent of your hair loss will determine if you are an ideal candidate for the
treatment.
The good news is that there are several ways to slow down balding and preserve the existing hair on your head, even if you are not ready for a Hair Transplant. It includes adopting a healthy lifestyle, avoiding harsh chemicals or over-styling your hair, using reputable anti-hair loss products under medical supervision, and Multi-therapy treatments by a Hair Loss Specialist.
Ultimately, the best way to know if you qualify for a hair transplant surgery or need help slowing down balding is by consulting with a qualified specialist who can evaluate your situation thoroughly.
If you have hair loss concerns and want to start your journey for New Hair, contact our reputable team of experts on 08 9389 6000.